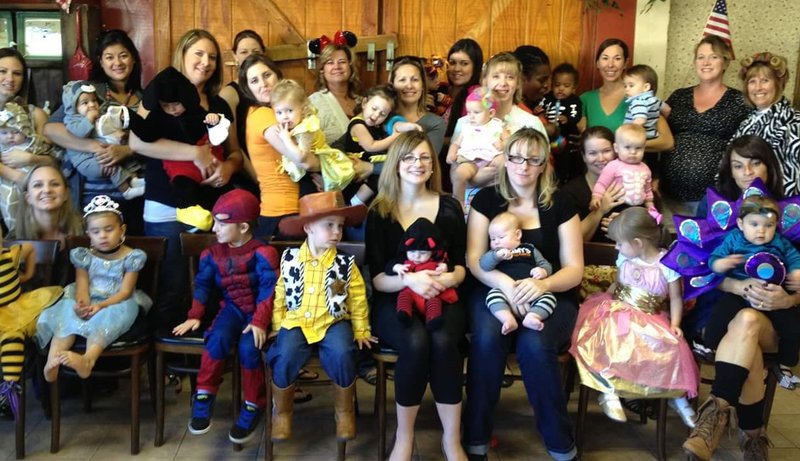 CoverMyHearts Focus Group, the mom's and babies from, The Pass Area Breastfeeding Cafe' in Banning, CA.
In the Juvenile and Formula Industry, profits are being measured over breastfeeding solutions. I began to look at those statistics, they were capitalizing on our failures.
I failed three times, I wanted what they were marketing to me, something easy, they gave me the excuses to quit! My last and change of life baby, Alicia needed only what I could give her, I had to at least try harder this time. It wasn't easy, I tried to stay determined even when I was at my lowest. I kept telling myself, "Don't quit!", My village was telling me "One-more-day". They didn't have my scabbed nipples from my poor latch, I was battling nursing shields, baby weight loss. I developed severe PPD and PTSD, crying all the time at commercials or, the hummingbird feeding on nectar outside. I was at my lowest and I just couldn't get those commercials out of my head. They targeted exactly what would make me feel better about quitting, "It is closest to mother's milk", the packaging says, "Good Start", "Expert Care" and it says, "Clinically Proven, Triple Health Guard (Growth, Brain and Eye, Immune System)", It's ready to use……"I WANT THAT!!!". They had the coolest bottles and nipples that are designed to mimic my breast….."I WANT THAT TOO!!!". I can't win, how do I stay determined? How can I succeed? My baby needs me to stay confident but, I'm marketed, to fail!
Sadly, it's this breaking point of self-doubt we fail and their marketing tactics win. By 3 months, only 44.4% out of 3,978,497 babies born in 2016 become the customers of the formula industry according to the CDC Breastfeeding Repot card issued.
With my struggles, I had to recognize the Formula industry knew exactly what I needed and how to market me, I needed a solution and that is how I began my journey of success. I had my village, now I needed confidence and tools to continue. The nursing covers available only met my needs for a brief time. My love for my daughter and my gift of sewing, I was on a mission to be successful, I had a choice to do right by her from day one and I didn't want to fail her or myself! My determination to succeed and not compromise my goal, led me to design my 1st nursing cover with pillow back support. On my journey to overcome my obstacles, I was a success story and breastfeed for 28 months. Alicia was my lifeline and I was hers, I felt empowered.
Now it was my turn to impact change and became committed to making a difference. I didn't know how to begin so I joined a local breastfeeding support group and the mom's at 'The Pass Area Breastfeeding Café' became my village. Although they loved my nursing cover and mission, they had want's I didn't meet. I listened and addressed their needs of pumping, feeding twins and toddlers. Overheating was a major concern and when solving this, I addressed their babies needs by using chiffon so lightweight, your baby can see object moving and build their sensory skills while you nurse. My A-Line design was slimming, the geometric design was transforming, with over 17 ways to wear and style. My support group loved everything about it, I met all their needs and then some. It was time, I had tailored my breastfeeding scarf to give moms the confidence and solutions for long term success, I created a fashion piece that set us apart. After two years of testing different prototypes, I patented my design and I was ready to take it to market in December 2013.
I'm inspired by our advocates, they have made tremendous strides and together we are breaking barriers daily. We need to do more, I need to do more.
Our success stories empower me and our breastfeeding scarves are empowering mom.
Join our mission, Feeding Babies ~ Building Confidence™